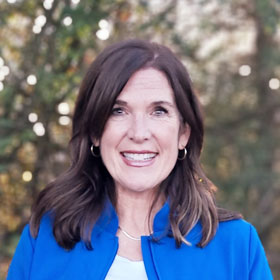 Dr. Province received her Bachelor of Science degree from Oklahoma Christian University in 1995. She received her Doctorate in Dental Surgery in 1999 from the University of Oklahoma. She continually updates her education and takes part in memberships with the American Dental Association and Arkansas Dental Association.
Dr. Dana began her practice in Searcy, Arkansas in the Fall of 1999. She has watched her practice grow and develop into a caring atmosphere where patients feel welcome to drop in sometimes to just say hello. She loves the "small town" feel of Searcy and thoroughly enjoys raising her family here.
Dr. Dana's philosophy as a Searcy dentist is simple. It begins with listening to the patient's needs and desires, observing details, and then with discussion, formulating a plan to restore the patient's smile beautifully. Finally, with the utmost care and compassion, the treatment is delivered to the patient's satisfaction.